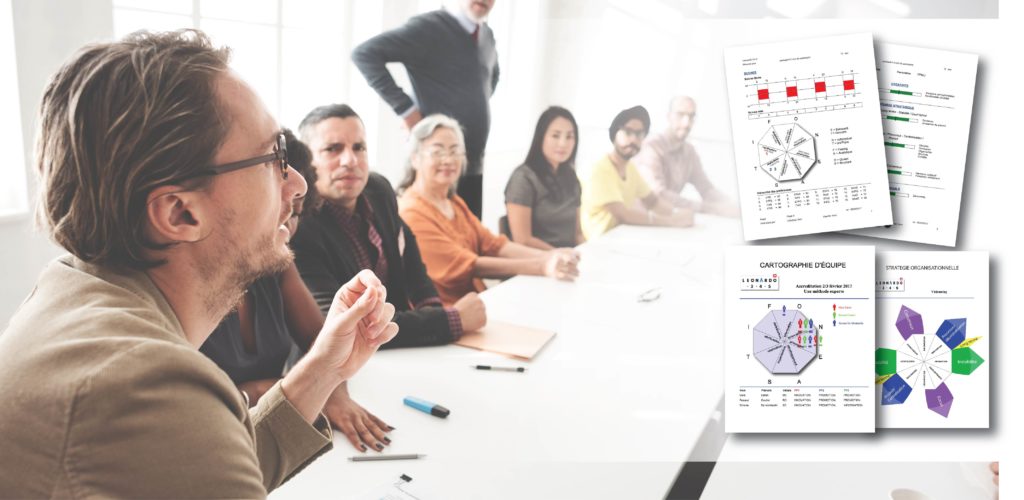 GOALS:
The goal of the present charter is to present the ethical criteria and quality of Leonardo3.4.5's psychometric profiles.
LAW:
Founded in 1998, the Leonardo3.4.5. method is owned by One Technologies SARL, a company governed by Swiss law.
SCOPE:
Leonardo3.4.5 accompanies HR professionals, managers and their teams, professors and their students, psychologists and their patients, HR agencies and their clients, companies and their staff members by proposing a personality profile and a managerial vision which can support them when debriefing the profile.
AN EXPERT METHOD
Unlike other tools proposed to the general public, Leonardo3.4.5 is an expert's tool which allows professionals to access the candidate's profile accurately. Leonardo3.4.5 was developed in the framework of the European EUREKA project, by professionals with degrees in psychology, statisticians and professionals with extensive managerial experience.
FILING AND BACKUP
Only the document containing the answers to the questionnaire is stored on the server. Profiles are generated online and visualised when requested. Certified consultants must save two sets of LEONARDO reports to protect themselves efficiently from any technical problems that LEONARDO345.COM could possibly experience.
DATA PROTECTION
Filing and backup procedures by certified consultants shall comply with legislation concerning individual data protection laws in accordance with laws and regulations of their countries.
Certified consultants shall inform end-users about the filing conditions of their data and shall delete the archived files when requested to do so.    
ETHICS
Certified consultants shall use LEONARDO in compliance with conditions set forth in the licensing agreement and shall respect the laws and regulations in force in the country where the client resides or in that where LEONARDO is used.